Jan 17th, 2023:  BBC releases the first part of the documentary on Modi titled "India: The Modi Question". Among other things, the documentary goes on to levy charges on Modi for his role during the Gujarat riots back in 2002 when he was the Chief Minister of the state. It is another matter that the courts and different committees have delved into the same matter for so many years and have exonerated Modi for his involvement in inciting the riots as claimed by the documentary.
Jan 24th, 2023: Hindenburg, an American short seller, publishes a report on the Adani group in which it accuses Adani group of "brazen stock manipulation and accounting fraud scheme over the course of decades." This was just three days before the opening of Adani's FPO in the market. The ensuing brouhaha led eventually to the withdrawal of the FPO only after a massive evaporation of its market capitalisation.
Feb 6th, 2023: In the US, the Deputy Secretary of State briefed that "The surveillance balloon effort, which has operated for several years partly out of Hainan province off China's south coast, has collected information on military assets in countries and areas of emerging strategic interest to China including Japan, India, Vietnam, Taiwan and the Philippines,"
Feb 17th, 2023: At the Munich security summit, an annual conference on global security issues, George Soros, an American business magnate and philanthropist launched a scathing tirade on the Indian Prime Minister Narendra Modi. In his speech, he also referred to the Hindenburg report and said that Modi and Adani were close allies and that their fate was intertwined.
If you look at all these stories, a few things are strikingly common – the stories are about India, they are damning in design and emanating from outside India.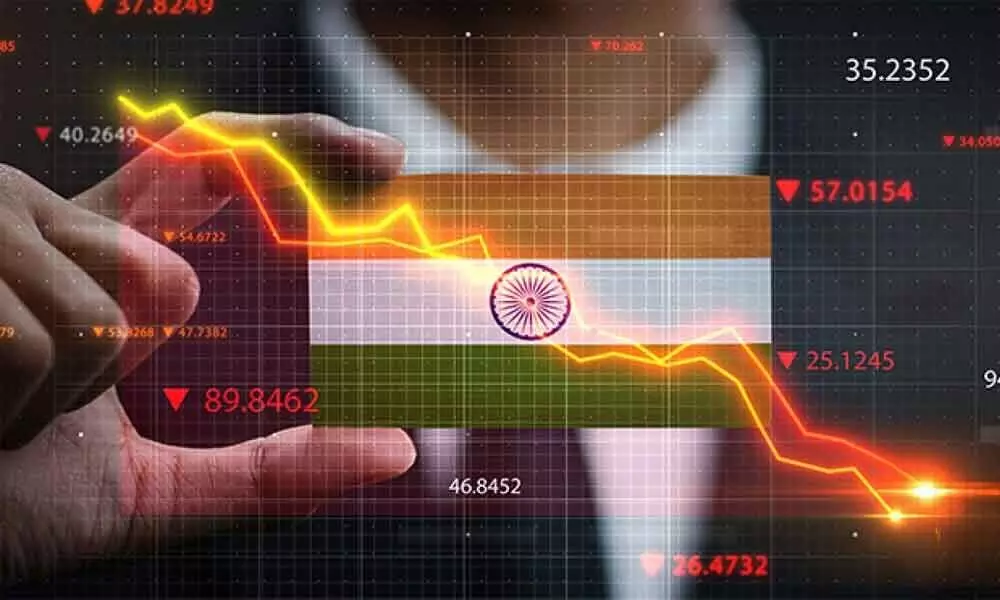 Welcome to India's "Global Attention Surplus Disorder" TM (GASD) era. At the outset, let me clarify that this has got nothing to do with Attention Deficit Disorder which is a mental condition. Global Attention Surplus Disorder is when a country is subjected to excessive attention globally because of which stories mostly of the critical type about the country keep coming out at regular intervals.
It is important to note that all countries are not automatically subjected to this syndrome. In the evolution of any country, there comes a time when the country becomes in a way eligible for excessive attention.  Once eligible, it becomes a part of this privileged league of nations. I believe that for India, this started last year (2022), though we have often threatened to get into this league but slipped back in the last minute. Why did India become part of this league and is getting subjected to GASD?
When a sportsperson starts doing well in mega events, she starts becoming the cynosure of all eyes. She also comes under scrutiny not just for her sports feats but also for her conduct in her personal life (Think Sania Mirza). Among all the film stars, if you are a top star like one of the Khans, obviously you are at the centre of all attention and scrutiny. You will receive your regular dose of bouquets but when the brickbats come, they will be heavy and bitter. Ask Aamir Khan. If you are the among the richest and most famous you cannot escape the attention of the prying news reporters. Look at the Ambanis. A dominant and globally successful company is always under media scrutiny not just for its success but also for its omissions and commissions. Search Google. A very quick upstart, which was initially the darling of the one and all could face the bile of the same media and regulators worldwide when it becomes over-successful. What happened to Facebook (Meta)? Even when a politician becomes extremely popular with the public and becomes a darling of the masses, he becomes a victim of excessive and continuous scrutiny. Even if it's a Modi.
This has what has changed for India in the past few months. For a populous country like India, it weathered the Covid storm pretty well. In the past few years, the fundamentals of the economy are getting stronger because of which the country's resilience to external shocks has improved drastically. Despite global headwinds like Covid, the Ukraine war and now the global economic slowdown, India continues to grow at a faster clip than all major economies. For the future, the world is now predicting that this could be India's decade. There is a visible transformation of infrastructure in the country. Highways, Railways, Airports, Metros, sea links are all finally moving toward completion in the next five years after being in a permanent Work In Progress phase. The adoption of digital solutions to solve the country's public issues seem real and this holds a lot of "hard" promise for the future. In the past, our promises remained "soft".  As we saw in the recent mega order of the aircrafts, big powers are looking to India to help them.
In Marketing it is said that for a market leader apart from doing routine things to increase its share, and expand the market, the bigger challenge is to ring-fence itself from some "Public Relations (PR) storm" or other that it is subjected to now and then. For example, a successful brand and a leader in its category like McDonald's has to spend extra marketing resources for challenging litigations and Class action suits by say, Vegans. A vigilante group will never waste time and resources on going after say a Biggies Burger or a Burger Singh (yes these are Burger brands and competitors to McDonald's in India)
My point is, getting subjected to Global Attention Surplus Disorder is a sign of India's success. It means that India has arrived. In my opinion, China started suffering from this around the mid-2000s when its economy started firing on all cylinders and China became the so-called factory of the world. But that's when coverage of its record on Human rights, Freedom of expression, Public Data accuracy, Transparency Index, Corruption, etc. also started finding its way into the global media regularly. There is not a single day when there is no negative story on China these days in reputed publications like The Economist, The Washington Post, The New York Times and so on. China has been suffering from GASD for many years; India has just started.
In the coming days, weeks, months and years, you will see India being in the eye of the storm frequently and more often. We have to get used to this excessive attention from the world. As a country, and as a government we should put processes in place to handle PR storms of varied nature from here on that will ensure less Governmental time on such issues. At the same time, we should pick the right battles to fight. Otherwise, we could get into a vicious distractive cycle. India is at the cusp of making history. Focus on the job at hand is more important than getting waylaid by distractions.
As Cricket experts would say, in seaming conditions and turning tracks, a batsman should know which ball or bowler to attack and more importantly which to be "well left"!
Image courtesy: Hans India